Mobil Home Prima 4 Pers
Mobil home Prima 4 Pers.
Capacitat:
4 Pers 22 m²
Habitacions:
2 Habitacions
Llits:
llit de matrimoni 2 llits individuals
Equipament:
cuina equipada Nevera microones estufa vaixella aigua calenta WC bany amb dutxa coixí terrassa coberta taula i cadires exteriors TV cafetera
cendrer (1)
ganivet de pa (1)
deep plates (4)
small plates (4)
flat plates (4)
bol (4)
Paella (1)
gerro d'aigua (1)
Gots (4)
Escombraries (1)
enciamera (1)
tassa de te (4)
cullera de te (4)
pal de fregar (1)
Taula exterior (1)
Cadires exteriors (4)
estenedor (1)
Broom (1)
basin (1)
llevataps (1)
skimmer (1)
cullerot (1)
ganivet de pa (1)
cullera sopera (4)
ganivet (4)
forquilla (4)
cassola gran (1)
dipper (1)
cooking pot (1)
Taula de tallar (1)
colador (1)
plastic tray (1)
Cafetera (1)
microones (1)
Obrellaunes (1)
recollidor (1)
TV controller (1)
parasol (1)
Extra inclòs:
Electricitat gas aigua Parking
Habitacions
Nombre d´habitacions separades:2, 1 dormitori amb llit de matrimoni, 1 dormitori amb 2 llits individuals, CoixinsOrder Tramadol Us To Us
Bany
Aigua calenta, wc, Cambra de bany amb dutxa
Equipament divers
Càrregues incloses: aigua, gas, electricitat, Cuina amb nevera i estris de cuina
Equipament exterior
Taula de jardí, Cadires de jardi, Terrassa coberta, Aparcament
Extra no inclòs: Tovalloles / roba de llit (Possibilitat de lloguer).
S'admet una mascota per allotjament (pregunteu disponibilitat).
---
Op Sènia campings blijven we werken om u de best mogelijke ervaring aan te bieden. Daarom hebben we, volgens officiële protocollen en met de garanties van het Q Sènia-keurmerk, diverse maatregelen opgesteld om iedereen zijn rust en veiligheid te garanderen.
Bij Sènia zit je in de natuurrijke omgeving, we leven buiten! Daarom kunnen we zelf praktisch en heel makkelijk de naleving van de meeste veiligheidsmaatregelen garanderen zonder de normale activiteit van uw vakantie te beïnvloeden.
---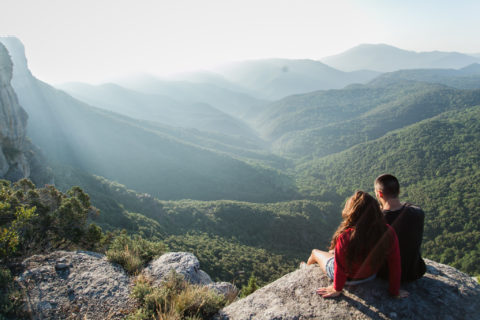 Deze worden heel andere vakanties, maar wij zorgen ervoor dat ze de beste zijn
Daarom hebben we verschillende maatregelen voorbereid die u gemoedsrust en betere service bieden:
Vaarwel wachtrijen! We nemen het verplichte online inchecksysteem op.
Bij aankomst haalt u alleen de sleutels van de accommodatie op en heeft u alles gereed zodat uw vakantie officieel kan beginnen.
Bij kampeerplekken hoeft u alleen aan te geven dat u bent aangekomen.
Verspil geen tijd bij de receptie! Onze klantenservice blijft verbonden om u te informeren over alles wat u nodig heeft en om u te helpen het meeste uit uw vakantie te halen per telefoon, e-mail en WhatsApp.
Betaal zonder contact: wij raden aan om met bankkaart, Bizum, PayPal, online betaling of andere elektronische middelen te betalen. Deze betalingsmethoden zijn van toepassing op alle kampeer diensten.
Geen wachtrijen meer op de laatste dag: we elimineren Check-out! Op de dag van vertrek laat u de sleutels achter en meldt u dat u vertrekt. U bent klaar om op tijd de reis terug naar huis te maken.
Geniet van uw vakantie als nooit tevoren: we brengen uw maaltijden van het restaurant naar uw accommodatie of kampeerplek.
Geen stress meer! We controleren de capaciteit van restaurants, supermarkten, miniclubs, zwembaden en andere gemeenschappelijke ruimtes.·    Gewoon lekker Ontspannen ! U kan de dagelijkse schoonmaak van uw accommodatie bijhuren.
Wij zijn tot uw beschikking
Opleiding: het personeel wordt opgeleid met nieuwe reinigings- en 

​

desinfectie technieken aangepast aan de huidige situatie.
De temperatuur van de medewerkers worden elke dag gecheckt
We hebben onze werknemers voorzien van goedgekeurde persoonlijke beschermingsmiddelen.
Reiniging desinfectie en doorgaan
We versterken ons reinigingsteam met als doel een effectieve desinfectie te bereiken, vooral op de gebieden met het grootste contact en gemeenschappelijke ruimtes met virucidal producten en desinfectiemiddelen.
Extra schoonmaak van zowel accommodatie als kampeerterreinen voor aankomst.
Individuele desinfectie van sleutels voor aflevering.
Desinfectie van speeltuinen en sportterreinen voor opening en gedurende dag.
Versterkte frequentie van reiniging passen naar sanitairgebouwen.
Installatie van beschermplaten en borden op drukke plekken om de veiligheidsafstand te garanderen.
Installatie van hydro-alcoholische gel dispensers in alle toegangen en gemeenschappelijke ruimtes.
Dagelijkse desinfectie van ligbedden, capaciteitscontrole en veiligheidsperimeter in het zwembad en glijbanen
Animatie: de show moet doorgaan
Controle van de veiligheidsafstand tussen kinderen en capaciteit in de Mini Club.
Mini Disco met afstandscontrole tussen deelnemers-       Promotie van begeleiden sportactiviteiten.
Avondshows met garanties voor capaciteit en afstandscontrole.
Dubbele doorgang bij overschrijding van de capaciteit.
Tramadol Online Rx, Tramadol 50Mg Buy Online
Reserva ara
Order Tramadol From Canada Cheap Tramadol Online

Visitar el pantano de Sau
Un pueblo en el que se accede al campanario de la Iglesia con piragua. Donde las fronteras no las marcaban las señales sino las orillas de un pantano.
El pantano se inauguró en 1962 y supuso el fin del pueblo de San Román de Sau. Los restos del mismo pueblo,  son visibles cuando el nivel del agua baja e incluso en épocas de sequía prolongada se pueden contemplar sus antiguas calles.
El embalse de Sau, se encuentra a los pies del macizo de las Guilleries,  inmensas rocas de paredes verticales desde donde contemplar en encanto de la naturaleza.
Esta zona es ideal para los amantes del senderismo. Se encuentra a tan solo 15 minutos del Camping Sénia Rupit